Origin
South America
Flavour Notes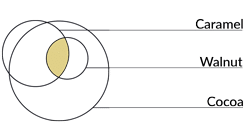 For the coffee connoisseurs looking for 100% Arabica coffee Segafredo created the "Emozioni" containing only 100% Arabica beans to stimulate the senses.
A sophisticated blend perfected with traditional Italian roasting methods in which aroma and flavour are in perfect harmony.
A smooth full bodied taste experience from only the best origins specially created by Segafredo Zanetti for those looking for the
purest of Italian coffee. The Emozioni is our most popular ground coffee the world over!
Box size: 3 x 500g beans
Buy 5 x 500g beans (Emozioni, Casa and/or Intermezzo) and get $15 off your order with code 15off