The Ultimate Coffee Machine Guide
When it comes to buying a coffee machine for home, how do you know that you are getting one that is best suited to your needs? There is a wide variety of coffee machines on the market and each type of coffee machine gives a different kind of experience to the user. Are you someone who wants a consistent coffee without the mess? Or maybe you would like some flexibility with the coffee you use through your machine? Perhaps you would like to be fully involved in the ritual of making a coffee?  In this post, we outline how each type of machine works and the differences between the types of coffee machines available.
Pod Machines:
One of the recent trends in the domestic coffee machine market is the move towards pod (capsule) machines. Pod machines are recommended for coffee drinkers who want to easily make consistently nice coffee without making a mess.
There are a number of advantages to pod machines. First, every coffee you make on a pod machine will taste exactly the same. This is because the grind and dosage of the coffee is taken care of for you. Another advantage of pod machines is that they are really easy to use and you don't need to be a Barista to make great coffee.
When compared to automatic or traditional machines, pod machines create much less mess and are easier to maintain. Pod machines are also the least expensive type of coffee machine available.
Automatic Machines: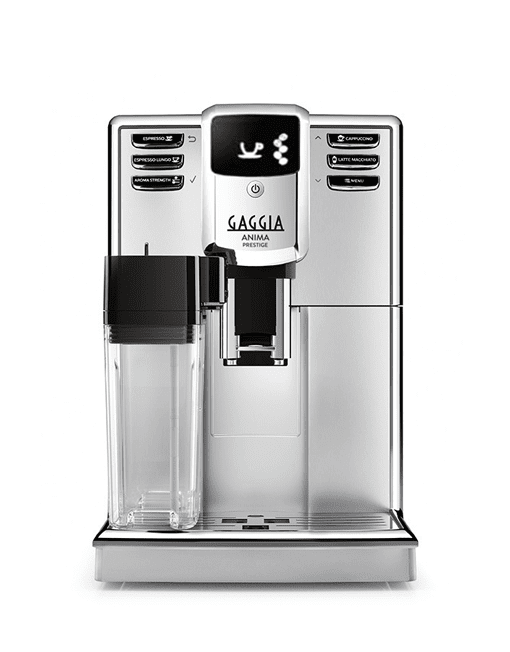 Automatic coffee machines make great coffee from freshly ground coffee beans. To make a coffee on this type of machine, you simply press a button. The machine will then grind the exact right amount of coffee and pour a shot into your cup. Milk is steamed on a steam wand or through an automatic milk frother. You can then add the steamed milk to your shot of coffee to make a flat white, cappuccino, or latte. Automatic coffee machines are best suited to those who want to conveniently make great coffee using fresh coffee beans.     
The big advantage that automatic machines have over pod machines is that you are not tied into using a particular brand of coffee – you can use any brand of coffee beans you like. Another advantage is  the longevity of the machine. A well maintained  automatic machine will give you many years of great coffee. Also, the cost per cup of coffee in an automatic machine is around half the cost per cup in a pod machine and (like pod machines) they are very easy to use and don't make a lot of mess.
Traditional Machines: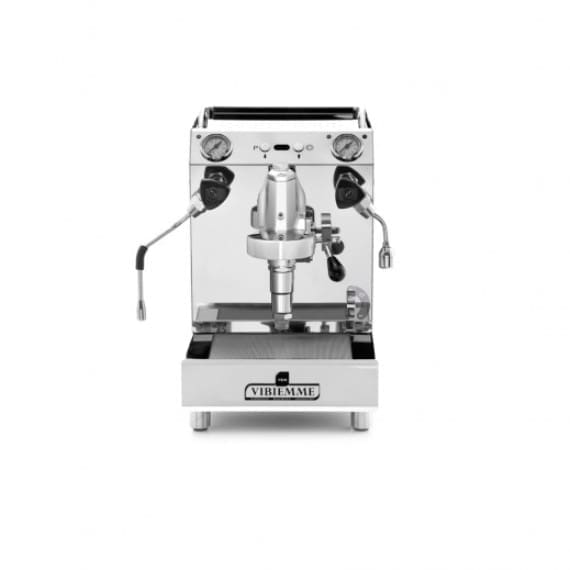 Traditional coffee machines work alongside a separate grinder. They call on the skill of the Barista to grind the coffee, dose the handle, and extract the espresso. These machines are for the true coffee connoisseur–the coffee lover who wants to be a part of the whole theatre of making coffee. This is the biggest plus of owning a traditional coffee machine.
The other advantages are similar to those of owning an automatic machine, in the sense that you can use whichever coffee beans you like, the cost per cup of coffee is much less than that of a pod machine, and they also have a longer lifespan than a pod machine. Traditional coffee machines are also arguably the most stylish looking coffee machines available.
So there you have it – the three categories of coffee machines for home use and how they work. In deciding which type of machine is right for you, consider the following question:
Do you want the consistency of a pod machine, the convenience of an automatic machine or to be part of the entire ritual of making coffee with a traditional machine?
Once you have decided which machine best suits you, check out our range of home coffee machines here. Or if you have a question about choosing a coffee machine, feel free to ask our coffee experts in the comments section below this post.