Automatic Coffee Machines
An automatic coffee machine will give you convenience, ease of use and the flexibility of being able to use which ever coffee beans you like. Automatic coffee machines make great coffee at the press of a button.  There is need to worry too much about adjusting a grinder or dosing a portafilter – i.e. you don't need to be a Barista to use an automatic coffee machine. They are also easy to keep clean and maintain.
Who Are Automatic Coffee Machines Best For?
Automatic coffee machines are ideal for households that want to conveniently serve coffee at the press of a button and want to have the flexibility of using which ever coffee beans they like. They are the best bet for an office environment too, as they are easy to operate, keep clean and are very  reliable. They usually have an automatic milk frother which means making a flat white, cappuccino or latte is a breeze.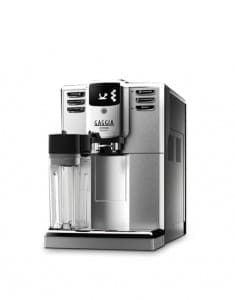 Automatic Coffee Machines